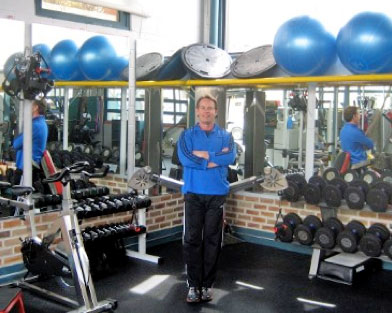 Paul Rodgers, CSCS, Owner of Buck's Sport Barn and IQ Fitness

Paul raised 2 great kids and knows how crucial it is to get children involved in fitness as early as possible. When they were young, he was constantly looking for places in Buckhead to take his kids for wrestling, gymnastics, and parties, but found few options. So, when he found a spot for Buck's Sport Barn, he jumped at the chance to provide a Buckhead solution for local parents.
Paul is a graduate of the University of Colorado and The Fitness Institute. Men's Journal Magazine recognized him as "One of America's Top Trainers", and he has been featured on Fox News, NBC News, and has appeared internationally on CNN's "Health Minute". He is a Neurosomatic Therapist and is certified by the American College of Sports Medicine, the National Strength and Conditioning Association, and the National Academy of Sports Medicine. He is also a certified Nutrition and Weight Management Specialist and has studied holistic nutrition for over 35 years.
As a member of the American Culinary Association, Paul was the Volunteer Director of the South Florida Coalition for the Homeless Soup Kettle Program. He has also volunteered as a Strength and Conditioning Specialist for the Florida and Georgia Special Olympics.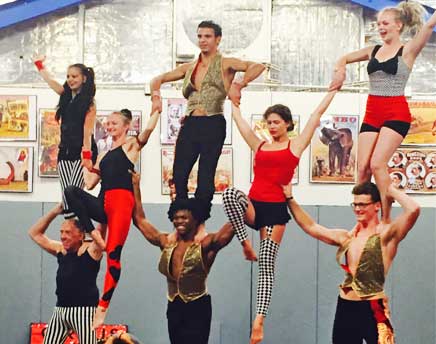 Our Circus Arts performers and instructors have backgrounds in circus performance, gymnastics, and tumbling, acting, singing and just being crazy. They have extensive experience working with children and adults of all ages. Our mission is not only to teach kids about their craft, but also to inspire them, to help them grow and discover new interests, and to promote a lifestyle that is healthy and builds a strong body.